About Us
Some of our best memories in life are created at the table, in deep conversation with the people we love.
Creating connection through moments when everything comes together is an intentional way of being. There's a formula for achieving this kind of ambience and the joy that comes with it, without all the fuss. At Slow Table we aim to share this lifestyle through products and education with you and your loved ones so you can spend your time making memories.  Whether it's date night, a weekend getaway with your friends, a family picnic or your bridal shower brunch, we've got you covered.
Each box of food you receive, including its theme, is meant to support you in creating engaging experiences.  We procure the same high-quality food and wine that you would expect at specialty food stores and fine dining restaurants, curated for pleasant and inspired pairings. Our wine recommendations, playlists and other products, including serving boards and candles, show even the most discerning guests you know what's up. Our hosting tips and serving instructions make prep easy, giving you the tools and knowledge to be confident throughout the process.
Welcome to Slow Table. We're so glad you're here.
xo, Allie & Monique
Meet Our Team
Our team brings a wealth of experience across startups, media, food, tech and education.
We're friends who have been enjoying the Slow Table lifestyle together and with our families for as long as we can remember.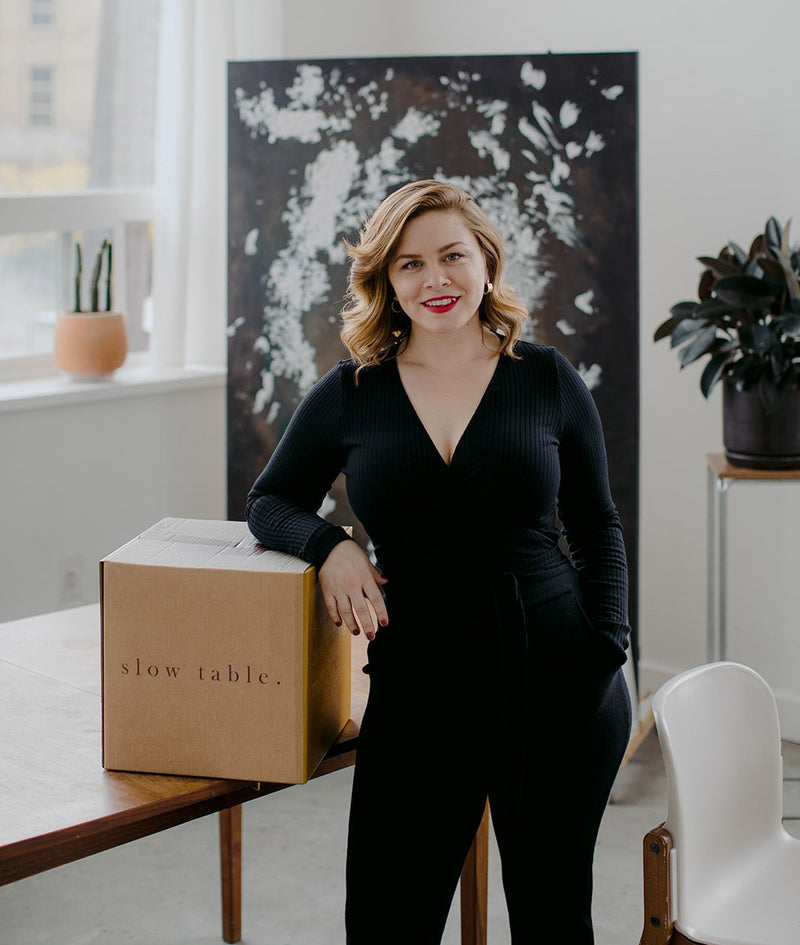 Monique Robert
Co-Founder & CEO